House Removals Shacklewell n16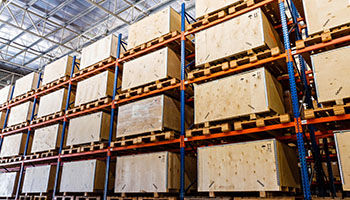 House Removals the Efficient Way with Storage Shacklewell
Moving house should be a simple and stress free experience, but unfortunately for many it is anything but. With Storage Shacklewell, you can skip the drama and make your house removal more efficient and less of an ordeal. We provide a wide array of services that allow you to quickly and safely move all your stuff from one home to another.

Our house removal team houses experienced professionals that can help you out with every stage of the process. Whether it's packing up box after box or lifting heavy furniture; we have exactly what you need so that you don't have to worry about anything. To keep our commitment to speed and safety, we also provide secure storage units that allows you to store your items until you're ready to move them into your new home.

Storage Shacklewell tailors its services specifically to suit any move, no matter how big or small. We've moved everything from one bedroom apartments to large family homes, and no job is too difficult for us. Our competitive pricing means you don't have to worry about breaking the bank either! Even if you need last-minute assistance we can step in and get the job done quickly and properly.


The Benefits of Using Storage Shacklewell for House Removals
When you hire Storage Shacklewell for your house removals, you are assured peace of mind throughout the entire process. With our years of expertise in moving people across London, we understand how important speed and care is when it comes to relocating. Our staff are highly trained in moving valuable belongings whilst taking any precautions necessary along the way. From secure packaging materials, fully insured transportation and well maintained trucks, there's no better way to move than with us.

We understand there might be some worries related to what happens when something gets damaged during transportation; rest assured that Storage Shacklewell insures all its services in case of any damages caused by us or environmental conditions like bad weather. That's why we make sure all items picked up are secured before they leave the premises, minimising any potential risks along the way.

If you need a safe pair of hands for your house removals then don't hesitate - give Storage Shacklewell a call today on
and benefit from fast, reliable and cost effective solutions tailored precisely for your needs!
---