Packing And Boxes Shacklewell n16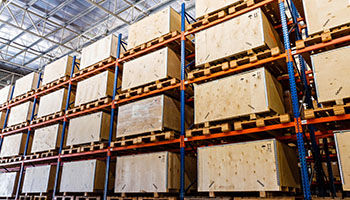 Tips for Packing Boxes

When you're moving or packing things into storage, it's important to make sure you pack your boxes efficiently and safely. Here are some great tips for packing and boxes:

1. Make sure you use sturdy containers. These will keep your belongings secure and also help protect them from environmental conditions such as heat, humidity and moisture.

2. Use bubble wrap, foam or newspapers to pad the items inside the box. This will provide extra cushioning and protection in case of any knocks or bumps along the way.

3. Tape all open seams completely with strong tape such as duct tape. This will reduce the possibility of any items falling out during transit.

4. Label each box clearly with a description of what it contains, including the weight of the item so that you know how heavy each box is when stacking them.

5. Place heavier items at the bottom of the box and lighter items on top so that they stay in place during moving or storage.

6. If possible fill up any empty space with crushed paper or bubble wrap to avoid movement of items in the box during transit or storage.


Discover Our Self Storage Solutions

Shacklewell self storage offers a range of storage solutions at competitive prices. We guarantee perfect condition environment which allows our customers to store their goods securely and indefinitely without risking damage from external factors like rain or humidity change over time. Our N16 self storage facilities come with 24-hour CCTV surveillance, motion detectors and electronic gate access so you can rest assured that your goods are stored safely!

We also have E8 self storage units to suit any kind of requirement; whether you need a large locker size unit, a medium size locker unit or many sub-units, we have it all! All our units come with free parking space right outside your unit door making it absolutely convenient for you to unload your goods for storage anytime! We can also offer additional services such as packaging material supply, professional packing services & collection and delivery services on request so don't hesitate to get in touch if you need any help!
With Storage Shacklewell self storage, there's no compromise on safety or convenience; contact us today on
for more information about our storage solutions!
---